Injectables and Dermal Fillers: The Rundown
Co-written with Belinda Stewart
Raise your hand if you want to know more about injectables and dermal fillers.
So, what are they anyway? Injectables are products that are able to be injected into the skin of the face for the purpose of reversing the signs of aging. Products in this family include a few you may have heard of like Botox or Juvederm.
Well, here at Emerge Medical & Well Spa, we offer a wide selection of injectables and dermal fillers for almost every need or desire. I'll give you a quick rundown.
Botox and Dysport are going to temporarily paralyze the muscles in the face to prevent you from making certain expressions that cause those deep wrinkles. For example, frown lines.
Don't worry though, we're not going to freeze your entire face, but we can talk more about that later.
Now let's talk about fillers. First you have Juvederm Ultra/Ultra Plus and Restylane. These dermal fillers are going to add structure and lift to the face where volume is lost. They can also be used for filling in deeper lines, like the nasolabial folds around your mouth and let's not forgot those thinning lips! These are great products for adding volume to the lips. The sky's the limit with these bad boys. They can go almost anywhere.
Next you have Juvederm Voluma and Restylane Lyft. They are also dermal fillers, but unlike the others, they are thicker, more like puddy, better for molding and adding volume. The best place for these amazing fillers are the cheeks and/or deep crevices like the hollows of your temples. Let's bring those perky apples back where they belong!
Then there's Juvederm Volbella, made specifically for the lips and the lines around them. The beauty of this product is that you can add subtle volume aiming at a more glossy lip filling in all those pesky lines we gain with age. This adds support and structure to those aging lips. You can combine the Volbella and Juvederm Ultra to get the best of both worlds, plump and glossy lips! Volbella is also a great product to fill in those notorious hollows under your eyes. What an amazing and versatile dermal filler product! Aging be gone!
Speaking of a disappearing act…ladies and gentlemen, meet Kybella. She's our friend that makes all our dreams of getting rid of our double chin once and for all come true and she's permanent. No lie. So say bye bye (Wait, did anyone else just start singing N'Sync in their heads?) to all those facial workouts and walk around with your chiseled chin up. (Don't even pretend you haven't tried to do this workout.)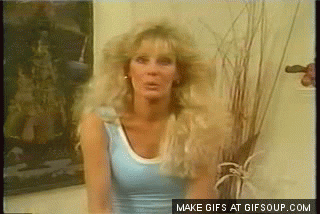 And last, but certainly not least, there's BellaFill. It's the only filler out there proven to last up to 5 years and it can be used for acne scarring. It's pretty versatile and can give you some impressive results.
So there you have it. After all that how do you feel? Similar to the way you feel when you recite "how much wood would a woodchuck chuck if a woodchuck could chuck wood?" Well hang in there, we'll slow it down for you and look at each one a little closer in the coming weeks. And if you're thinking "that's a lot of injectables, how on earth do you keep them straight," worry no more. We got this.
Schedule a Dermal Filler Consultation Today
Next up, we're going to be giving you a glimpse into a few of our own personal experiences, but in the meantime, if you want to know which injectable or dermal filler is right for you, call us at 918.392.8606 and ask for a complimentary consultation with one of our nurses.
Trackback from your site.